It is supposedly the job of a leader to "motivate" the rank and file, to fire them up with enthusiasm and get them to whole-heartedly work toward achieving organizational goals. Motivation is done through pep speeches, individual exhortation, incentive structures, evaluation mechanisms, and similar methods. Great "motivators" are in much demand.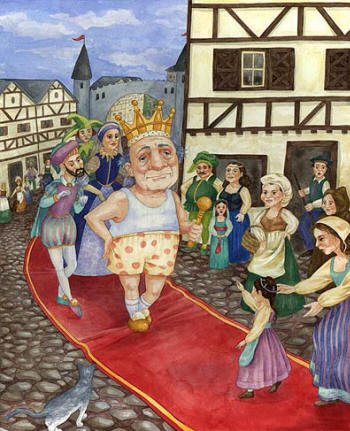 The reality is less pleasant and can be downright ugly. Everybody perceives that the emperor is naked, but few will proclaim that he has no clothes. Much of what is lauded as "motivation" is actually sophisticated manipulation to get unwilling workers to do what they are not particularly interested in doing. The carrots are incentives of various kinds, and the sticks are threats of firing, demotion, and loss of compensation. Such "motivation" may be okay when used on animals in a behavioral science laboratory. It is downright demeaning when applied to human beings.
If the mission of an organization is carefully constructed and totally authentic, the vast majority of employees will enthusiastically rally around it. No great effort is needed to engender "motivation." It is already built in and an integral part of the psyches of employees.
The function of a leader is not to motivate his or her employees. The function of a leader is to identify what is de-motivating the employees and get rid of it. This is not semantic hairsplitting. It is a profoundly different philosophical approach, and I have seen near unanimity on this point. This is where tomorrow's leaders will spend a good chunk, if not the majority, of their time.
Management structures and workplace procedures that were once helpful can easily ossify into obstructions. The leader constantly examines these and breaks up the obstructions as quickly as possible.
Be of Service, Not Self-Aggrandizing
The role of the leader is to be of service. He or she is constantly seeking ways to help all employees become more fulfilled, at work and as individuals. Part of this is the leader's effort to systematically identify and remove de-motivating factors, as mentioned earlier. Another part of it is to encourage individuals to live up to the very best that they are capable of.
">Such exhortation differs from the traditional pep talk aimed at reinforcing particular behaviors. The difference is in the intent. The leader we are talking about genuinely cares about the employee and whether or not the employee is fulfilled. It really matters to the leader that the desired behavior is manifested from conviction rather than fear or compliance.
There is no better way for leaders to establish their credentials than to walk their talk. If they demonstrate that they will cheerfully do whatever needs doing in any part of the organization, they gain immense moral stature and authority. When Bill Pollard, as CEO of Service Master, mops the floor; when David Neeleman, CEO of Jet Blue, serves coffee to passengers as a temporary part of the flight crew; when N. R. Narayana Murthy, as CEO of Infosys Technologies, stands in line in the cafeteria holding his own tray; and when Alex von Bidder, managing partner of the Four Seasons restaurant in New York, personally serves a customer, they all send very powerful messages.
Bear in mind that such CEO behavior does not shape company culture when it is a gesture or a PR stunt. It only works when it is the outward manifestation of the kind of person the CEO really is. It was not for nothing that Mahatma Gandhi personally cleaned toilets, and insisted his wife do the same, when he was developing his movement in South Africa. That was where he started building up the immense bank of respect and goodwill that eventually enabled him to sway an entire country and command the unquestioned commitment of tens of millions of people.
The "cost-cutting" CEO who cancels free coffee and newspaper subscriptions while acquiring a bigger corporate jet and hiring a better-known personal chef never commands great loyalty.